The 1st "Online Meeting Tutorial and Q&A" Webinar Session for JpGU 2022 was held on January 27.
The recording is viewable at our YouTube channel.
The presentation slides (PDF)
* Click the image to open the file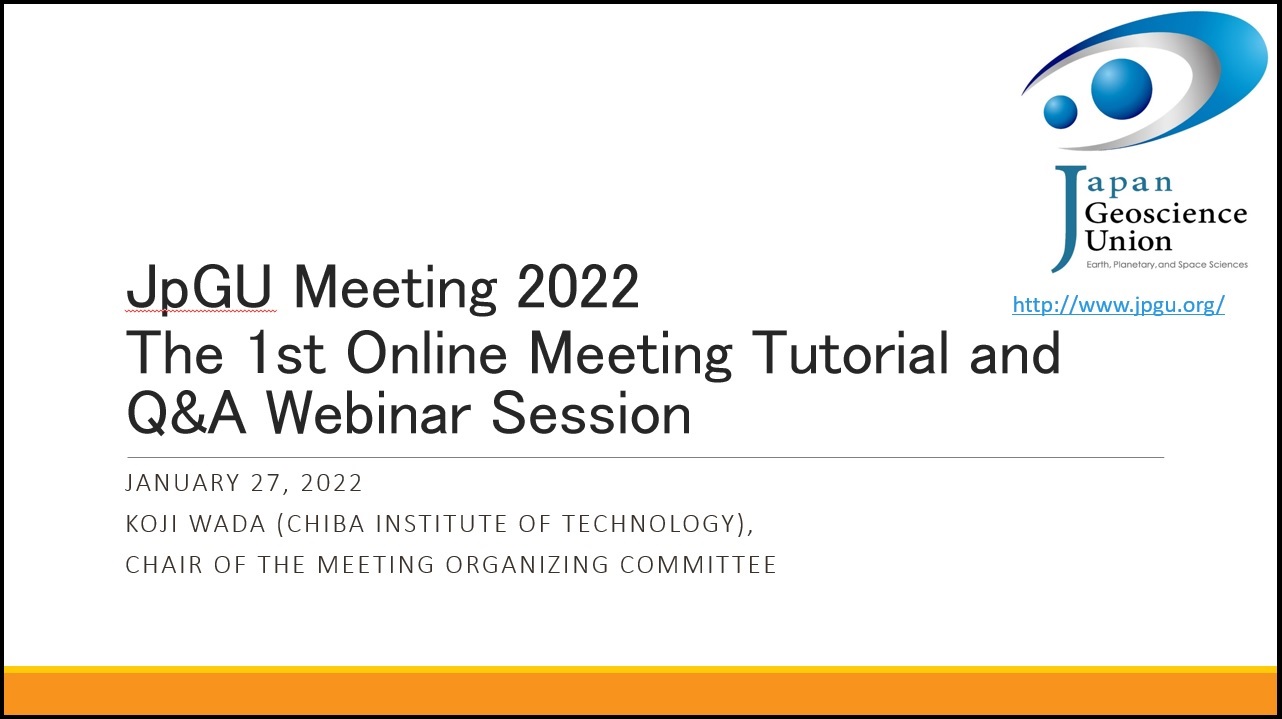 We are planning to share them separately in a Q&A format at the meeting website soon.
We thank all who have participated in the session on the day.