The first "Online Meeting Tutorial and Q&A" Webinar Session for JpGU 2023 was held on 31 January.
The recording is viewable at our YouTube channel.
* Click the image below to open the presentation slides (PDF)
The slides were transelated in English.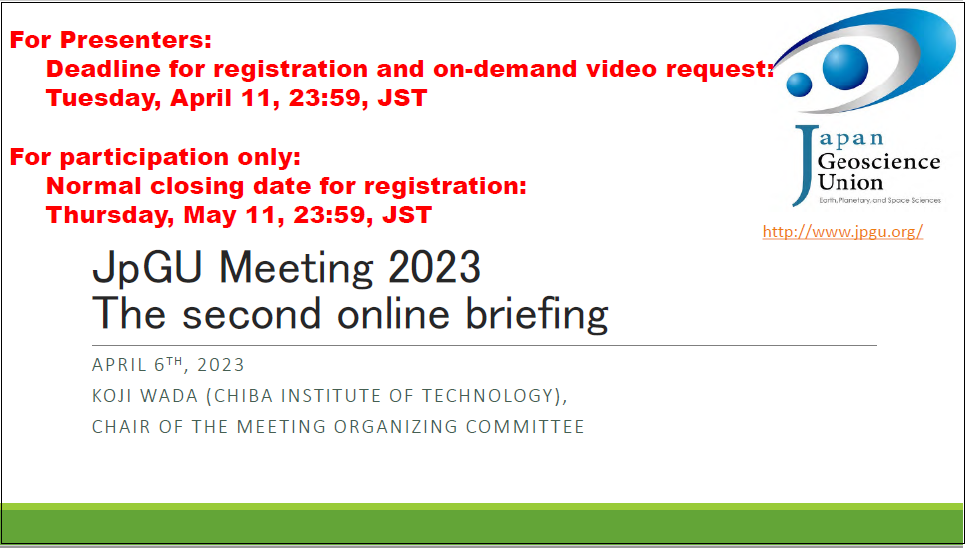 We will share the answers of the questions received in the webinar session as soon as they are ready.
We thank all who have participated in the session on the day.